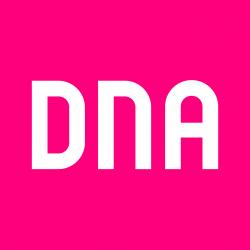 Starting in the spring semester of 2011, ESN Finland and DNA started a campaign to distribute free SIM cards to exchange students as soon as they arrive to Finland, and ESN Åbo Akademi joined the project as well to provide our exchange students with this little and early help. DNA proves to be an attractive mobile telephone operator for exchange students thanks to their low rates and the possibilty of using the phones abroad. 
The DNA super-prepaid inclues 7 € base money for calls and messages. The prepaid is simple to install by just making a phone call to any number and saving the settings sent to your phone. The package includes all three SIM-card sizes, standard, micro-sized and nano-sized.
It's easy to load more money to the card at Otto-machines, R-kioski or DNA store (in Hansa shopping center) by buying 10 €, 20 € or 30 € vouchers. You can also add money to it at lataa.dna.fi by using Finnish online banking account.
If you wish to use internet on your phone, that's also possible! If you wish to use internet on your phone, that's also possible! Your prepaid subscription comes with fast 24Mbit/s data for max. 1,92 €/day. You can also buy data package. For more information visit DNA webpage https://www.dna.fi/en/dna-prepaid. Price list (in Finnish)
We will distribute the prepaids for free during the Orientation Week. Inthttps://www.dna.fi/prepaid-hinnastoernational tutors have the possibility to pick them up from Åbo Akademi International Affairs even earlier!